Ben Affleck Serves Drive-Thru Orders At Boston-Area Dunkin Donuts
Ben Affleck was spotted serving customers at a Dunkin Donuts drive-thru in Medford, Mass., on Tuesday. A photo shared by Lisa Mackay shows the A-lister in full Dunkin Donuts uniform, holding her iced coffee at the drive-thru window. The actor is a well-known fan of the brand, often snapped by paparazzi holding their signature coffee cup. Per reports, Affleck was there filming a commercial.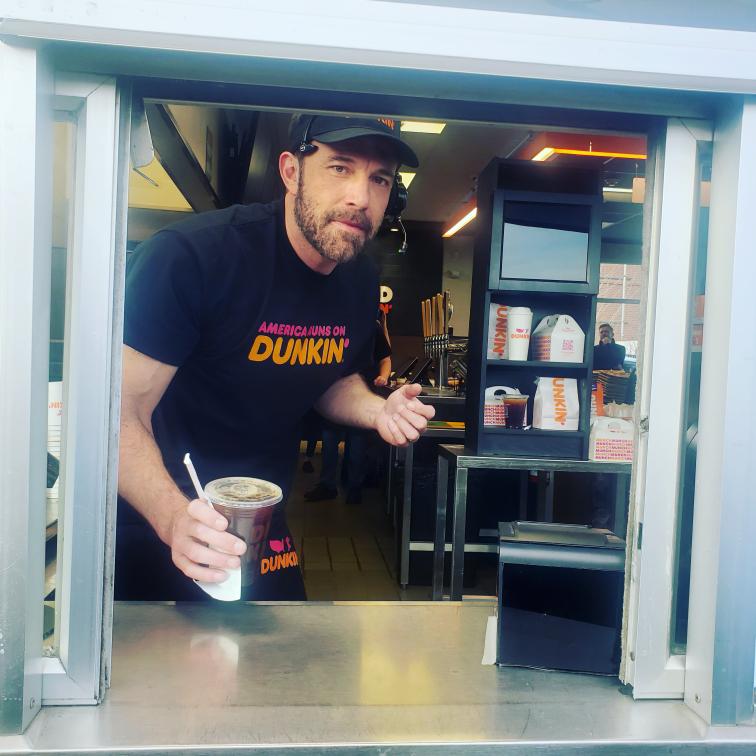 About

Lifestylogy
---
Lifestylogy provides our community with the latest trending health, fitness and wellness news from around the world. Our expert lifestyle team explores ways to promote positive stories, photos and videos. We are inspired to share our incredible insight and motivation with all lifestyle enthusiants to help live your life to the fullest.